SEWARD FISHING CLUB
PHOTO GALLERY
What Others Say About the
Seward Fishing Club!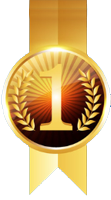 Over 2,500 Happy Fishermen!
Brittany B. - New Orleans, La.
"MY ARMS & HANDS ARE NUMB — I CAN'T HOLD
THE PEN TO WRITE — WHAT FUN!"


David M., Panama City, Fla
Best Day of Fishing…EVER!


Kelly A., Kansas City, KS
"PERFECT DAY. UN-RIVALED SERVICE! Caught our limit of fish between 4 people in 2 hours. Randy and Jake are the best guys to fish with! If you want to come to Alaska and fish…the RainiSong is the boat you want to be on.