Call for Season Specials!
Enter "Promotion" code on "Payment Page"
when making reservations
2019 Season Schedule & Rates

Fishing on the "RAINISONG" is pure luxury.   Comfortable seating inside for everyone in a warm heated cabin, two CLEAN bathrooms with licensed & Professional Crew.  
We'll clean your fish and put them in a heavy duty plastic bag for carrying home.
The RAINISONG is 65 feet long by 20 feet wide and the largest Charter Fishing Boat in Seward Alaska.  This super stable boat minimizes motion sickness to enhance your fishing pleasure.  
6-Hour Salmon & Rock Fishing
Current Special is $174
May 28 – September 9


6:00 AM – 12:00 PM
1:00 PM – 7:00 PM
(Early/Late Season – 10:00 am – 4:00 pm)
          
---
Exclusive Full Day Charters
Weekdays $6,500
Weekends $6,950

---
Exclusive Half Day Charters
Weekdays $3,250
Weekends $3,500

---
Make a Reservation!
"Click Here for  to view
availability and make your reservations.
It's that easy!
All prices are subject to sales tax,
harbor tax and possible fuel surcharge
What Others Say About the
Seward Fishing Club!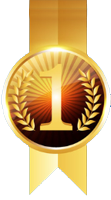 Over 2,500 Happy Fishermen!
Brittany B. - New Orleans, La.
"MY ARMS & HANDS ARE NUMB — I CAN'T HOLD
THE PEN TO WRITE — WHAT FUN!"


David M., Panama City, Fla
Best Day of Fishing…EVER!


Kelly A., Kansas City, KS
"PERFECT DAY. UN-RIVALED SERVICE! Caught our limit of fish between 4 people in 2 hours. Randy and Jake are the best guys to fish with! If you want to come to Alaska and fish…the RainiSong is the boat you want to be on.